Acupuncture and Chinese medicine has been used for centuries to treat digestive and gastrointestinal problems.  While we see the effectiveness of acupuncture in treating diarrhea in the clinic on a daily basis, more and more research is documenting the effectiveness of acupuncture from the scientific world. Many patients have found that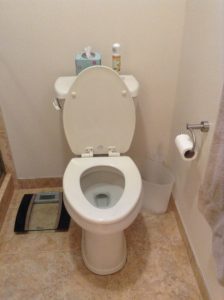 their diarrhea is effectively treated with a series of acupuncture treatments.  However, a new study has also emerged demonstrating that effectiveness through the use of MRI imaging.
In this study, researchers investigated patients who were suffering from functional diarrhea (FD) using MRI's to document their results.  Functional diarrhea is a condition of chronic diarrhea in patients who do not have structural or biochemical abnormalities, and may include irritable bowel syndrome (IBS,) colitis, and stress-related diarrhea. The results from MRI's of these patients revealed that acupuncture positively affected parts of the brain, resulting in decreased frequency and better formation of stools.
For more on the study, go here.